Tuesday, May 1, 2012
12 Noon
OCCUPY GUITARMY!!!
website: occupyguitarmy.tumblr.com/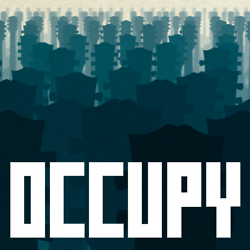 ENLISTING 1000 MUSICIANS FOR NYC MAY DAY MUSIC MARCH, MAY 1 AT NOON, BRYANT PARK

The May Day Occupy Guitarmy will meet by the Gertrude Stein statue in Occupied Bryant Park from 12pm-2pm. Then we're on the streets, arriving at Union Square by 4pm. At 5:30 we reform to march with Occupy, immigrants rights, and labor groups to Wall Street. Join at any point!

Bring your instrument, a shaker, your voice, yourself, your friends!