Saturday, July 21, 2012
7PM
Yonkers, New York
2012 Falcon Ridge Most Wanted Artists Tour
35 Alexander Street, Yonkers, New York
website: www.urbanh2o.org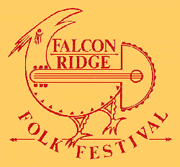 SATURDAY, July 21 at 7 PM

$10 at the door

Includes FREE beer from our sponsor—Hudson Valley's award-winning Captain Lawrence Brewing Company—bring your own mug!
Catch these emerging folk artists first at Urban H2O!

Pesky J. Nixon * ilyAIMY * Blair Bodine * Louise Mosrie

Falcon Ridge Folk Festival is the northeast's biggest American music and dance gathering. Each year a jury selects 25 of the best new artists, then the audience votes for their favorites to determine the Falcon Ridge Most Wanted list. Recent Falcon Ridge Folk Festival Most Wanted Artists include Joe Crookston, Amy Speace, Lucy Wainright-Roche and Red Molly.

Pesky J. Nixon

Audiences love these bombastic but brilliant Brothers from New England! Drawing influences from contemporary urban balladeers to rowdy southern bluegrass, Pesky J. Nixon creates compelling harmonies interwoven with zydeco style accordion, virtuosic mandolin, a variety of tribal percussion, and a myriad of string instrumentation. Jay Moberg of Boston's WUMB says of the group, "These guys represent what I love about music…great playing, thoughtful lyrics, and musicians who actually enjoy playing together!" MORE

ilyAIMY

Fronted by acoustic guitars and tightly interwoven harmonies, ilyAIMY is live percussive performance, a "combustible attack on the usual singer-songwriter fare," and "a welcome jolt" in folk. Touring the country as the core duo of Heather Lloyd and rob Hinkal since 2003, they've played nudist resorts, biker weeks and bait shops … all while opening for acts from Dar Williams to the Gym Class Heroes to Blue Oyster Cult. MORE

Louise Mosrie

Louise grew up in the small town of McEwen, TN on a farm with British parents and several siblings, writing poetry and singing with the radio. After college in Knoxville, she borrowed her brother's Sears guitar, bought a simple chord book and started writing songs. Compared to Nanci Griffith, Lucinda Williams and Patty Loveless, Louise has shared the stage with Jonatha Brooke, Allison Moorer, Greg Trooper, Malcolm Holcombe, Marcia Ball, Mindy Smith, Diana Jones & Michelle Malone. She's played prestigious venues including The National Press Club, The Bluebird Café, Eddie's Attic, The Evening Muse, Douglas Corner Café and The Exit/In. MORE

Blair Bodine

Hailed as a "songbird with heart," Blair Bodine brings a compelling mix of lyrical mastery and soul-stirring melodies to her music. Accompanied by rich acoustic guitar, Blair's songs uplift and unravel before you with themes of love, loss, humanity and spirituality. This young songwriter recently returned to her hometown of Philadelphia to record her first full-length CD. MORE


URBAN H20 is a new performance venue in downtown Yonkers presenting the Hudson Valley's best local and regional artists.
SHOWS are the third Saturday of every month at Beczak, an eco-friendly renovation of a former factory social club along the Hudson River in downtown Yonkers. Steps from Yonkers Amtrak and Metro-North station.

A pair of Falcon Ridge Folk Festival passes complete with camping will be raffled off at the July Urban H2O concert! Each is a $155 value! This fabulous festival of folk music and dance is July 27 – 29, at the foot of the Berkshires in east-central New York State.