Thursday, April 18, 2013
8pm
New York, NY
Matt Turk - Curtis Becraft - Carla Lynne Hall
ZirZamin Subterranean Music Parlor, NYC
90 W Houston St , New York, NY 10012
A special singer/songwriter showcase in Manhattan, featuring Tribes Hill's own Matt Turk at 9pm and Curtis Becraft at 10pm.
With special guest Carla Lynne Hall, who collaborates with Curtis in his band the Dilettantes and also as a duet Curtis and Carla.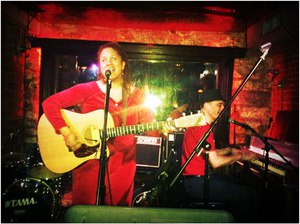 Matt and Curtis have been playing together for years, and also expect some old favs to come up. This will be a fine night of music in Greenwich Village; and there is no cover charge!!! Please spread the word, come out and support indie music; hope 2 C U!!!