Saturday, October 5, 2013
7:30 pm
Dobbs Ferry, NY
Mike + Ruthy, with Winterpills
343 Broadway, Dobbs Ferry, NY 10522
phone: 914-693-1065
Price: $18.00
website: www.commongroundfusw.com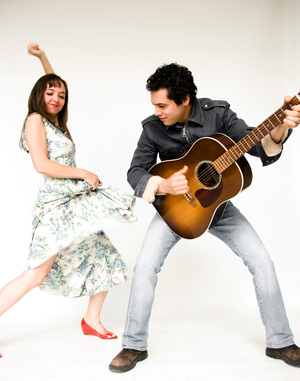 "Some of the best songwriting of their generation." – LA Weekly, on Mike + Ruthy

"I don't know why Winterpills aren't one of the most cherished pop bands in the world: Their songs are dazzling, and their albums have a coherence that's rare."
- Jonathan Lethem, Rolling Stone

After thousands of concerts across tens-of-thousands of miles, Ruth Ungar & Mike Merenda have emerged as one of acoustic America's most revered musical duos. As story-tellers, as singers, as poets and as parents (they tour with their two small children), Mike + Ruthy are heralds of an American cultural awakening, one that values honesty and togetherness, one that prefers grit to glitz and one that – in the face of an information super-highway - revels in the old-fashioned telling of a story. Described as "rich, vintage Americana" by Time Out NY, Mike + Ruthy's 2012 Woody Guthrie collaboration "My New York City" is being hailed as one of the most gorgeous pieces ever to have come out of the archive.

Starting with their self-titled debut in 2005, Winterpills have built a vibrant career with their exquisite chamber-pop songs that The Washington Post called "densely packed but hugely evocative, tiny bombs of feeling and meaning… fiendishly melodic", attracting fans from their native New England to the Netherlands and beyond. They may be one of the most exciting bands to emerge from the vibrant Northampton, Massachusetts music scene in recent years, adding another chapter to the world of ethereal indie-pop. They play haunting, delicate, dynamic, room-hushingly beautiful music with shimmering melodies and aching lyrics. Fronted by singers Philip Price and Flora Reed, they harmonize closely, often and gorgeously.