Tribes Hill Meetings and Gatherings
TRIBES HILL ANNUAL MEETING AND HOOTENANNY
Thursday, August 19, 2010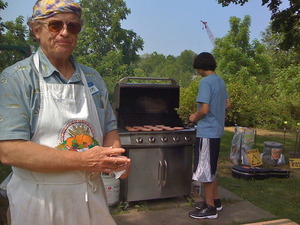 Comments, Questions, Postings, Etc.

Saturday, June 11th:
tent raising (beginning at noon)
stage prep
back drop painting with kids
grounds prep
barbeque
song circle
campfire
sleepover for camping guests in tents


Sunday, June 12th:
breakfast
open mic, 12 to 3PM
Tribes Hill Songbook (with a special tribute to Jack Hardy) 3PM
potluck dinner
business meeting
New Releases Show (w/ Fred Gillen Jr. and Spuyten Duyvil) 5PM
Set To Stun 6:30PM

Potluck suggestions:

salads, desserts, breads, appetizers, wine, soda, etc.

we provide beef, turkey and veggie burgers

If preparing foods, please be sensitive to potential food allergies. Please be sure to label it with all ingredients so folks can choose wisely.

Thank you, in advance, for your food contribution.