Sunday, April 19, 2015
5:00 PM to 7:30 PM
Hastings-on-Hudson, NY
Jess Klein
Hastings-on-Hudson, NY 10706 United States
phone: 347-MUSIC-76
Price: $20.00
Purchase tickets online click here to purchase tickets
website: www.riverspiritmusic.com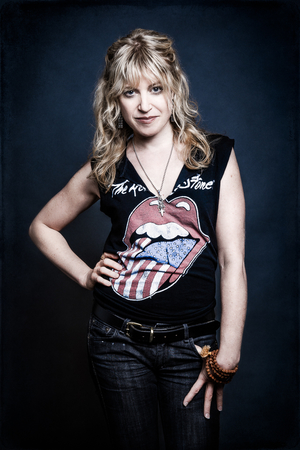 All shows will be in Hastings-on-Hudson, New York
Music starts promptly at 5:00 PM
Doors open for Potluck dinner at 4:00 PM - Bring a dish!

All Shows – Suggested donation:
$20 in advance ($20.88 after PayPal processing fee) or $22 at the door - 100% goes to the musicians

Open seating.
Online orders end at midnight the Friday before the concert.
Donations are not refundable.
All online orders will be confirmed by email.
Concert address will be provided when reservation is confirmed.

Over a career that spans more than a decade and a half and has won her a devoted worldwide fan base, Jess Klein—who possesses what Mojo magazine calls "one of those voices you want to crawl up close to the speakers to listen to" and a knack for writing songs that the Cape Cod Times has described as "fully realized, finely observed and deeply felt"—has pursued a remarkable creative evolution that's seen her dig ever deeper for resonant emotional insights, while continuing to refine her eloquently melodic, effortlessly accessible songcraft. As the New York Times noted, Klein is an artist who "has country roots, but who pushes her songs toward philosophical thoughts."

Learning Faith —which marks Klein's third collaboration with veteran producer Mark "Professor Feathers" Addison—boasts ten personally-charged new originals that rank with her most compelling and illuminating work. Such bracing tunes as "Surrender," "So Fucking Cool," "Wish," "Long Way Down" and "If There's A God" (which she was inspired to write after protesting in support of State Senator Wendy Davis' pro-choice 2013 filibuster at the Texas state capitol building) embody the complementary mix of personal fearlessness and musical craftsmanship that define Klein's music.

export this event to my calendar