Saturday, October 3, 2015
7:30 p.m.
Tarrytown, NY
Wire, Wood, and Words Singer Songwriter Showcase Featuring Fred Gillen Jr, Judy Kass, and Bill Kelly in the round
21 N Broadway, Tarrytown, NY 10591
Price: $12.00
website: watercoolerhub.com/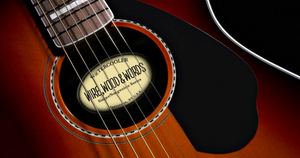 W@tercooler is proud to present Wire, Wood & Words — a Singer/Songwriter Showcase
Join us on Saturday, October 3rd for the first edition of Wire, Wood & Words, an intimate evening of music featuring three local singer/songwriters.

Wire, Wood & Words will give the audience a glimpse into the creative process and backstories behind some of our featured local artists' favorite songs, as each artist takes a turn sharing stories and songs in this "in-the-round" format show.

We look forward to an unforgettable evening of great music and hope you can help us welcome and support these three amazing artists!

Over a third of the proceeds of this event will be donated to Music Works a Not-For-Profit founded by Judy Kass and Allison Paul in 2008 to provided one-on-one music lessons to low income students of color who have shown musical aptitude and enthusiasm for their instrument.

Our Performers

Judy Kass | Judy Kass quickly draws in her audience with soulful vocals, no-nonsense lyrics and genre-bending harmonics. Performing original music that blends generous amounts of folk, jazz and blues, her songs cover the full gamut of mood and experience, ranging from the humorous disillusion of not-so-new relationships to surviving middle-school misery. Judy's debut album, Better Things, co-produced with two-time Kerrville Folk finalist Jay Mafale (The YaYas), and released early 2014, highlights her skills as a multi-instrumentalist, singer, writer and arranger. Better Things received notable airplay, appearing steadily on Roots Music Top 50 Folk Album and Song Charts for six months following its release, with her song "Take a Lesson" climbing to #5 on Roots Music's Top 50 Folk Chart, #1 on their Contemporary Folk Chart, and included on both Roots Music and Folk DJ's lists of Top Folk Albums for 2014. Hear some of Judy's songs

Fred Gillen Jr. | As a songwriter, singer, musician, producer, engineer, and poet, Fred Gillen Jr. creates art with purity of intent, an open heart, honesty, and tireless dedication to craft. Part folk singer, part indie rocker, and part poet, he writes and sings songs about the human experience, honestly, fearlessly addressing pain, injustice, and isolation in his work, but also acknowledging and celebrating the hope in everyday existence. His work often tells the unglamorous yet compelling stories of the lost and forgotten, the marginalized and ignored. Yet the overwhelming tone of Gillen's songs and stories is one of hope. Gillen involves his audience and encourages participation, and his live performances are reckless celebrations of being alive. Gillen's musical influences range from Bob Dylan and Woody Guthrie to Queen and Elton John, to Yes to Elliott Smith. From James Brown and Stevie Wonder to The Clash and Johnny Cash. His parents listened to Jazz and Country around the house, but Gillen gravitated to Rock N Roll, then to delta blues, and then became obsessed with Woody Guthrie. Gillen is a folk singer and a rocker, a roots musician and a modernist, as at home playing washboard or acoustic guitar as playing with drum loops and samples. Hear some of Fred's music.

Bill Kelly | Bill Kelly is a poet singer songwriter and multi-instrumentalist producer who's work has appeared in films by Gus Van Sant, (Promised Land) Weinstien films (Where in the World is Osama Bin Laden) Roadside Attractions (Super Size Me) Ken Russel films (Whore) network television, (ED, Northern Exposure) documentaries (Alligator on the Zipper) Mary MacGowan (Morning Glory). His song 20 Years in the Big City was included on a compilation with Dave Alvin, Slaid Cleaves, Todd Snyder, Hayes Carll, Bruce Robison and others. Larry Campbell says "Bill has the voice and pen of a true artist". Buddy Miller praised Bill's CD, Bread on the Waters with "beauty and songs that won't let go", Robert K Oermann called Seraphima from BOTW "a great song, great record and Real Americana music". Hear some of Bill's music.