Upcoming Events:
Friday, May 24th, 2019 9:00 PM
A Tribute to Bob Dylan
The Heritage Bar and Restaurant
960 McLean Ave
Yonkers, NY 10704
website: https://www.heritagebarandrestaurant.com...
Celebrate Bob Dylan's 78th Birthday on Friday, May 24th. Hastings' own "Elston Gunnn" will be playing Dylan songs at the warm and friendly Heritage Bar/Restaurant in Yonkers.

Friday, May 24th
9:00 to 12:00 PM
The Heritage Bar and Restaurant
960 McLean Ave, Yonkers, NY 10704
Phone: (914) 236-1956

Elston Gunnn are: Conrad Aamodt, Nick Bernstein, Stuart Cadenhead, Jason Jobe, Adam Olsen + special guests!

Saturday, June 1st, 2019
RiverArts Music Tour
website: https://riverarts.org/music-tour/
The RiverArts Music Tour is an annual celebration of the depth and breadth of the Rivertowns music community.

Hear all genres of music performed in living rooms, cafes, parks, restaurants and porches. The 2018 tour featured 280 musicians, 120 performances, and 36 venues. Seasoned professionals, budding musicians, and everyone in between will perform.

About RiverArts
For over half a century, RiverArts has been the catalyst that connects performers, musicians and art-makers with Rivertowns audiences. Motivated by a belief in the power of art to bring insight and delight, RiverArts delivers programs that have repeatedly brought us together, welcomed newcomers, and created experiences that strengthen our sense of community. Become a member and enjoy a full-year of art, music and community!

Saturday, June 1st, 2019 12:00
RiverArts Music Tour
The Upstream Gallery
8 Main Street
Hastings on Hudson, NY 10706
On June 1st, Tom From Nyack will appear at The Upstream Galley as a part of the 2019 RiverArts Music Tour. This is the fourth time Tom has taken part in the Music Tour. It is a fabulous day of music. Over 120 performers in 40 venues starting at noon and running until midnight. Admission is FREE
Sunday, June 2nd, 2019 4 PM
The End of America in Concert!
The Acoustic Cafe Music Series
Our Lady of Mercy Church, 2 Fremont Ave
Park Ridge, NJ 07656
phone: 201-573-0718
PURCHASE TICKETS ONLINE: Acoustic Cafe
website: http://www.cafeacoustic.org
The Acoustic Café Music Series returns this Spring for one show with The End of America!

Philadelphia natives The End of America (TEOA) caught the attention of the industry and fans alike with their debut release Steep Bay (2010), following up with the sophomore LP Shakey (2012) and the critically acclaimed eponymous S/T album in 2016. Their new single, "Break Away", is due out June 7, 2019 on all digital and streaming platforms, the first in a series of new songs that will be released each month for the remainder of 2019.

The End of America is a band of friends that have found a kindred spirit in one another. The sound is centered on their voices, weaving 3 distinct leads into captivating harmonies over a solid foundation of folk, rock, and Americana. Fans often draw comparison to CSNY, The Avett Brothers, and Dawes. James Downes, Trevor Leonard and Brendon Thomas write songs that are rich with "soul-striking harmonies and folk-rock melodies." -WXPN, The Key
The band was voted "Favorite New Artist" at the Philadelphia folk festival and "Most Wanted Artists" at the 2018 Falcon Ridge Folk Festival. The End of America is known for having a powerful live show that highlights their dynamic songwriting, harmonies and playful stage banter. They have performed at festivals across the east coast and midwest and have shared stages with Beck, David Bromberg and Larry Campbell.
www.theendofamericamusic.com
Doors open at 3:30 PM
Proceeds benefit the OLM Vallieres, Haiti Fund
Refreshments, Parking
4 PM show in the more intimate lower gathering space in the church

Saturday, June 8th, 2019
TRIBES HILL ANNUAL MEETING AND HOOTENANNY
Hammond House
Hammond House
111 Grasslands Rd.,
Valhalla, NY 10595

phone: 914-564-9212

TRIBES HILL ANNUAL MEETING AND HOOTENANNY
Open Mic, Potluck Dinner, Business Meeting, Collaborative Music Making Opportunities...

New board members, officers and volunteers needed.

Talk to Rick Rock (914-564-9212) if interested.
Saturday, June 15th, 2019
Clearwater Festival
Croton Point Park
Croton-on-Hudson, NY
The 2019 Clearwater Festival will take place on Saturday and Sunday, June 15 and 16 at Croton Point Park in Croton-on-Hudson, Westchester County, NY. Festival gates open to attendees at 9AM.

Clearwater Festival (aka "The Great Hudson River Revival" or "Revival") features seven sustainably powered stages with diverse music, dance, storytelling and family-oriented programming as well as a juried Handcrafters' Village, the Green Living Expo, the Working Waterfront with small boat exhibits and rides, the Artisanal Food & Farm Market, environmental education displays and exhibits, and the Circle of Song where audience participation is the focus. The festival is wheelchair accessible and stage programming is staffed with American Sign Language interpreters.

Inspired by Pete Seeger's desire to clean up the river over forty years ago, The Great Hudson River Revival initially helped raise the funds to build the sloop Clearwater, which has since become a world-renowned floating classroom and a symbol of effective grassroots action. Today, Hudson River Sloop Clearwater, Inc. is a non-profit organization that sails at the forefront of the nation's environmental challenges. The revenue raised by the Revival goes to support Clearwater's numerous educational programs and its work toward environmental and social justice—as well as keeping the sloop Clearwater afloat.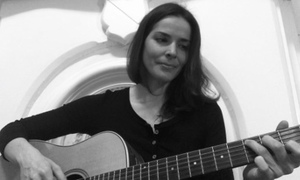 Friday, June 28th, 2019 5:30 PM
Jo Williamson
2 Lincoln Square
New York, NY
website: https://folkartmuseum.org/programs/upcom...
Free Music Fridays

Music featured at the Free Music Fridays series thematically reflects the spirit of the self-taught art on view at the museum. Support the proceedings with a donation-based cash wine bar. Admission is always free.

Hosted by Lara Ewen.

Jo Williamson (5:30), Ali Aslam (6:05), and Sweet Soubrette (6:40)

The American Folk Art Museum is an art museum in the Upper West Side of Manhattan, at 2, Lincoln Square, Columbus Avenue at 66th Street. Since 1961 the American Folk Art Museum has been shaping the understanding of art by the self-taught through its exhibitions, publications, and educational programs. As a center of scholarship and by showcasing the creativity of individuals whose singular talents have been refined through experience rather than formal artistic training, the museum considers the historical, social, and artistic context of American culture. Its collection includes more than seven thousand artworks dating from the eighteenth century to the present, from compelling portraits and dazzling quilts to powerful works by living self-taught artists in a variety of mediums.
Friday, June 28th, 2019 7:30PM
Susan Kane at Wine, Women & Songs
Hunt Hill Farm
44 Upland Road
New Milford, CT 06776
phone: 860 355-0300
PRICE: $20.00
PURCHASE TICKETS ONLINE: Hunt Hill Farm
A special songwriters circle with Kelly Flint, Sarah Browne and Kristin Flagg
Monday, July 1st, 2019
Tribes Hill Monthly Gathering
Tribes Hill Monthly Gathering

HOST NEEDED

We hold monthly gatherings that include a song circle on the first Monday of every month. Sometimes we change the date to accommodate holidays; the specifics are posted on our calendar. They begin at 6:30 with dinner prep and music. We have our traditional pasta and salad dinner with potluck additions at 7 pm. After dinner music continues until about 10:30 with our collaborative song circle that includes music makers and music lovers from the Tribes Hill community and newly invited guests. We respectfully fit into the space offered us with about 20 - 25 people and plenty of acoustic music and song to share. We even help cleanup!

Want to host a gathering?

email Rick Rock at fmrock@live.com or phone him at (914) 564-9212
Saturday, July 13th, 2019 10:00AM
Susan Kane at the Pleasantville Farmers Market
Memorial Plaza off Manville Road
Pleasantville, NY 10570
website: www.pleasantvillefarmersmarket.org
Experience the Pleasantville Farmers Market, the largest, year-round farmers market in Westchester. Right in the center of Westchester County, and in the heart of a beautiful, historic walking village, the Market is perfectly positioned on your way to your destination or better yet, as a destination in itself. In April and May the Market benefits from three farms that have fresh, indoor-grown vegetables while we wait for outdoor fields to begin to produce. And weekly events such as the Pleasantville Farmers Market Music Series, Market Sprouts kids events, and Health & Culinary events all kick off on Memorial Day Weekend.

For a fifth year in a row (2014, 2015, 2016, 2017 & 2018) the Pleasantville Farmers Market has been voted Best Of Westchester by the readers of Westchester Magazine.
Monday, August 5th, 2019
Tribes Hill Monthly Gathering
Tribes Hill Monthly Gathering

HOST NEEDED

We hold monthly gatherings that include a song circle on the first Monday of every month. Sometimes we change the date to accommodate holidays; the specifics are posted on our calendar. They begin at 6:30 with dinner prep and music. We have our traditional pasta and salad dinner with potluck additions at 7 pm. After dinner music continues until about 10:30 with our collaborative song circle that includes music makers and music lovers from the Tribes Hill community and newly invited guests. We respectfully fit into the space offered us with about 20 - 25 people and plenty of acoustic music and song to share. We even help cleanup!

Want to host a gathering?

email Rick Rock at fmrock@live.com or phone him at (914) 564-9212

Monday, September 9th, 2019
Tribes Hill Monthly Gathering
Tribes Hill Monthly Gathering (Post Labor Day)

HOST NEEDED

We hold monthly gatherings that include a song circle on the first Monday of every month. Sometimes we change the date to accommodate holidays; the specifics are posted on our calendar. They begin at 6:30 with dinner prep and music. We have our traditional pasta and salad dinner with potluck additions at 7 pm. After dinner music continues until about 10:30 with our collaborative song circle that includes music makers and music lovers from the Tribes Hill community and newly invited guests. We respectfully fit into the space offered us with about 20 - 25 people and plenty of acoustic music and song to share. We even help cleanup!

Want to host a gathering?

email Rick Rock at fmrock@live.com or phone him at (914) 564-9212

Monday, October 7th, 2019
Tribes Hill Monthly Gathering
Tribes Hill Monthly Gathering

HOST NEEDED

We hold monthly gatherings that include a song circle on the first Monday of every month. Sometimes we change the date to accommodate holidays; the specifics are posted on our calendar. They begin at 6:30 with dinner prep and music. We have our traditional pasta and salad dinner with potluck additions at 7 pm. After dinner music continues until about 10:30 with our collaborative song circle that includes music makers and music lovers from the Tribes Hill community and newly invited guests. We respectfully fit into the space offered us with about 20 - 25 people and plenty of acoustic music and song to share. We even help cleanup!

Want to host a gathering?

email Rick Rock at fmrock@live.com or phone him at (914) 564-9212
Monday, November 4th, 2019
Tribes Hill Monthly Gathering
Tribes Hill Monthly Gathering

HOST NEEDED

We hold monthly gatherings that include a song circle on the first Monday of every month. Sometimes we change the date to accommodate holidays; the specifics are posted on our calendar. They begin at 6:30 with dinner prep and music. We have our traditional pasta and salad dinner with potluck additions at 7 pm. After dinner music continues until about 10:30 with our collaborative song circle that includes music makers and music lovers from the Tribes Hill community and newly invited guests. We respectfully fit into the space offered us with about 20 - 25 people and plenty of acoustic music and song to share. We even help cleanup!

Want to host a gathering?

email Rick Rock at fmrock@live.com or phone him at (914) 564-9212