Upcoming Events:
Sunday, May 27th, 2018 1:30 PM
Bob Dylan Song Fest and Borderline Fundraiser
Borderline Folk Music Club at the Nanuet Library
149 Church St
Nanuet, NY
phone: 914-523-0656
PRICE: $20.00
website: http://borderlinefolkmusicclub.org/
The Borderline Folk Music Club presents a Bob Dylan Songfest and Borderline Fundraiser!
The THE BAND band's Gary Solomon and The Ray Band Dylan Tribute!

Nanuet Public Library, 149 Church St, Nanuet NY
Tickets: $20, members $10, pay at the door. For advance reservations - www.borderlinefolkmusicclub.com
Doors open at 1 PM, refreshments available.
More Information: Contact Greta: intrend@yahoo.com

The THE BAND band's Gary Solomon and The Ray Band Dylan Tribute will perform favorites and rarities from 2016 Nobel Laureate Bob Dylan, both acoustic and electric! The Borderline Fundraiser will enable the club to continue to bring quality folk music to the community. Multiple raffles will include tickets to the Falcon Ridge Folk Festival and the Rockland/Bergen Music Festival, CD gift baskets, Growler & Gill basket of cheer and more!

The THE BAND Band has been performing their critically acclaimed tribute to Bob Dylan and The Band throughout the Northeast and beyond for over ten years. Now, co-founder Gary Solomon steps on stage alone, acoustic guitar and harmonica in hand, for a set of Dylan tunes delivered singer-songwriter style. Solomon pares down the production to the fundamental singer-songwriter format, from which most of these songs sprang, allowing Dylan's compelling lyrics and beautiful melodies to flow, direct and unadorned.

The Ray-Band Dylan Tribute presents an authentic recreation of Bob Dylan's famous electric decade of 1965 - 1975. Members of the group include popular local musicians Ray Labella (vocals, guitar, harmonica), Stefan Waldman (guitar/synth, vocals), John VandenOever (bass guitar, vocals) and Bruce Pollack (drums, percussion).

Supported by the Friends of the Nanuet Public Library
http://www.nanuetlibrary.org/

The Borderline Folk Music Club is the home of folk and roots music in Rockland County, NY, presenting high quality music in an intimate and relaxed atmosphere.
The Borderline is a non-profit 501(c) (3) group



Friday, June 1st, 2018 8:00 p.m.
Fred Gillen Jr Monthly Residency
7 Main Street
Tarrytown, NY 10591
phone: 914-332-1479
website: www.fredgillenjr.com
Saturday, June 2nd, 2018 3 p.m.
Andrew V. Craig and Rich Dashnaw as part of the Riverarts Music Tour
8 Main Street
Hastings on Hudson, NY 10706
phone: (914) 674-8548
PURCHASE TICKETS ONLINE: https://riverarts.org/music-tour/
website: http://upstreamgallery.com
Rich and I will be playing originals and some covers as part of the Riverarts Music Tour. We will be inside and God willing not needing to wear coats. It looks to be a great day for hearing live music in many venues ( free of charge )!
All cd purchase proceeds, at this event, will go to Family to Family.
www.cdbaby.com/andrewvcraig
www.itunes.com/andrewvcraig
https://www.youtube.com/watch?v=VcvtugMPdSs
Sunday, June 3rd, 2018 4 pm
Phil Dollard and Friends Funky Farewell Musical Fiesta
Lucy's Lounge
446 Bedford Rd.
Pleasantville, NY 10570
phone: 914-747-4740
As most of the Tribes Hill community is now aware, I'll be pulling up stakes soon and moving upstate to Rochester, NY. There are too many friends in this musical community to be able to relocate without sharing, in some way, the folks with whom I have shared songs, inspiration, recording sessions, and camaraderie. So a bunch of compadres have agreed to spend an afternoon at Lucy's Lounge in Pleasantville to help keep my separation anxieties at bay and provide me with some musical memories. Please join us for what promises to be a fun afternoon of song with me and some of Westchester and the Hudson Valley's premier musicians.
Tuesday, June 5th, 2018 7pm
Scoot Horton @ Six Degrees of Separation
35 Main Street
Ossining, New York
phone: 914-432-5969
PURCHASE TICKETS ONLINE: https://www.facebook.com/SixDegreesOfSeparationRestaurantAndBrewery/
website: www.scoothorton.com
Scoot returns to Six Degrees of Separation Restaurant in Ossining, NY.
Scoot will be playing songs from his debut cd "Six 2 Seven" as well as new originals and some covers.
(folk, country, outlaw folk, alt country)


Thursday, June 7th, 2018 7 pm
HOPE MACHINE
379 Main Street
Beacon, NY
phone: 845 855 1300
website: http://townecc.tunestub.com/show.cfm?id=...
FREE SHOW IN THE BAR!
Saturday, June 9th, 2018
TRIBES HILL ANNUAL MEETING AND HOOTENANNY
Hammond House
111 Grasslands Rd.
Valhalla, NY 10595
phone: 914-564-9212
Open Mic, Potluck Dinner, Business Meeting, Collaborative Music Making Opportunities...

New board members, officers and volunteers needed.

Talk to George Gierer (646-210-8119) or Rick Rock (914-564-9212) if interested.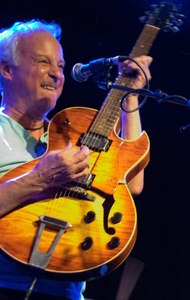 Thursday, June 21st, 2018 12:00 pm
Larry Kolker @ Make Music New York
209 West 23rd St
New York, NY
website: http://www.makemusicny.org/
Make Music New York is a city-wide, day-long music festival. Larry will be performing from noon to 1pm at the Muhlenberg Library, located on 23rd Street near 7th Avenue. Stop by to hear him and then wander the streets of Manhattan listening to all kinds of music!!!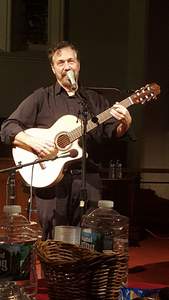 Thursday, June 21st, 2018 5:00 p.m.
Andrew V. Craig for Make Music New York
Stanton Street at Attorney Street
New York, New York 10002
USA
PURCHASE TICKETS ONLINE: click here
website: www.makemusicny.org
I will be playing as part of Make Music New York. This is an NYC wide event through the day and early evening
(on the Solstice )at various indoor and outdoor venues. This should be a great day to check out many different styles of music free of charge and celebrate our diverse community.
www.cdbaby.com/andrewvcraig
https://www.youtube.com/watch?v=VcvtugMPdSs