Upcoming Events:
Friday, April 28th, 2017 8 p.m.
FRED GILLEN JR & LAURA BOWMAN
249 City Island Avenue, City Island
City Island Bronx, New York 10464
phone: 718.885.3779
website: http://www.starvingartistonline.com/
Saturday, April 29th, 2017 7:30 PM
Susan Kane and Peter Calo
8 Main Street
Hastings-on-Hudson, NY 10706
phone: (914) 674-8548
PRICE: $10.00
website: https://goo.gl/bhbmMM

Susan Kane's sweet and sharp Americana is an alchemy of stuff dug from the dirt, born from books, gleaned from the air, yesterday's news and tomorrow's daydreams. She weaves words and melodies to create songs to remember. Her fourth CD, Mostly Fine, released in July 2016, enjoyed wide airplay in the US and abroad. Coverlaydown.com called it "...a set of potent originals that reveal a rich and eminently human inner world through the superimposition of the mundane and the magic."

Hailed in review as "a master musician" by The Boston Globe; guitarist, producer, composer, arranger, songwriter, recording artist and performer Peter Calo stands out as an exceptionally versatile and accomplished talent on the crowded music scene." (WBZ-TV, Boston)

Most recognized for his work with Carly Simon, Peter Calo has recorded and performed with such legendary Grammy Award winning artists as James Taylor, Hall and Oats, and renowned record producer Phil Ramone, to mention only a few. He has performed on numerous television appearances, among them Good Morning America, Regis and Kelly, CBS Good Morning and the Late Show with David Letterman both as a band member and separately with featured guest.

Refreshments will be served, BYOB, too!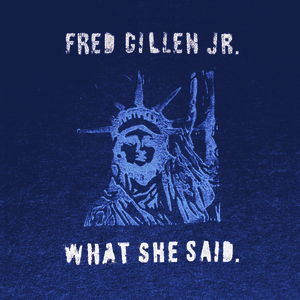 Saturday, April 29th, 2017 8:30 p.m.
FRED GILLEN JR What She Said CD Release and Laura Bowman Shipwrecked CD Release Show!
4 Old Post Road,S
Croton on Hudson, NY
phone: (914) 271-7544
website: http://www.blackcow.com
20th Anniversary of Fred's first album "Intentions As Big as the Sky," back at his old home base, the Black Cow!
Full band show featuring:
Fred & Laura
Jim Keyes of Hot Rod Pacer: organ, piano
James Dean Conklin of Solar Punch: electric guitar
Paul J Magliari: drums
John Banrock: bass
$10 suggested admission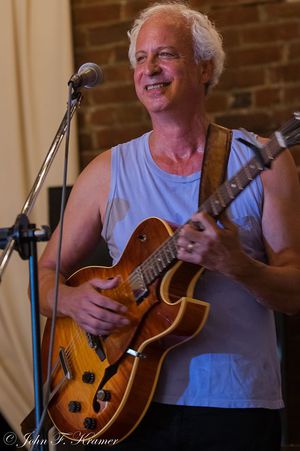 Saturday, April 29th, 2017 8pm
Larry Kolker @ The Green Growler
4 Croton Point Ave.
Croton-on-Hudson, NY 10520
phone: (914) 862-0961
website: www.thegreengrowler.com
Catch Larry with Jeremy Kolker on drums and special guest Danny Elias on clarinet at the Growler's spanking brand new location. Great selection of craft beer and snacks. See you there!
Monday, May 1st, 2017 6 pm
Tribes Hill Monthly Gathering
Fred Gillen Jr & Peg Taylor's House
2002 albany Post Road
Croton -on- Hudson, NY 10520
phone: 914-960-2827
Come on out, have some dinner and play some music. Great time is guaranteed.

Tribes Hill Monthly Gathering
Car pool if you can and enjoy the ride together! Bring your instruments, tunes and voice! All are welcome. 6pm dinner and chatting, 7pmish the music making begins.

As always, 
we welcome your appetizer, side dish, snack or dessert, to accompany our pasta and salad dinner. (

In awareness that many folks have food sensitivities, if you bring a homemade dish, please label it with the ingredients.)

Please also bring a few dollars to contribute to the "pig" (reimburses hosts, supports Tribes Hill programs).

To read more about our Gatherings; go to Community >Tribes Hill Gatherings
Sunday, May 21st, 2017 4PM Door
TRIBES HILL PRESENTS: KINDRED FOLK
Division Street Guitars
36 N. Division Street
Peekskill, NY
Tribes Hill Presents Kindred Folk: Phil Dollard, Caroline Cotter, Emily Mure, Michael Howard.
$15 at Door (Cash)
Sunday, June 4th, 2017 8PM
Karen Hudson River Trio
445 W 238th St.
Riverdale Bronx, New York
10463-2201
phone: 917 331 6664
website: http://www.anbealbochtcafe.com/
Saturday, June 10th, 2017
Tribes Hill Annual Meeting
Hammond House
111 Grasslands Rd.
Valhalla, NY 10595
phone: 914-564-9212
Wednesday, June 14th, 2017 7pm
Linda Draper, Fred Gillen Jr, and Adam Rivera
94 Ave A
New York, NY
phone: 212-473-7373
website: http://www.antifolk.net/sidewalkcalendar...
ADAM RIVERA: 7pm
FRED GILLEN JR: 8pm
LINDA DRAPER: 9pm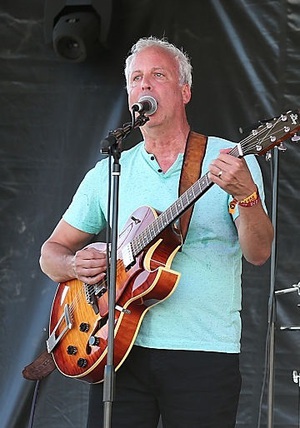 Saturday, June 17th, 2017 9pm
Larry Kolker @ the Art Cafe
- 65 S Broadway
Nyack, NY 10960
website: http://www.artcafenyack.com/
Larry returns to his fave Mediterranean Café just up the road from the bridge in Nyack. If the weather is nice, and it will be, we'll be playin' and listenin' and chewin' and drinkin' out on the patio!