Upcoming Events:
Thursday, August 3rd, 2017 6pm
Scoot Horton Live
The Paradise Restaurant
135 Broadway
Verplanck, NY 10596
phone: 914-736-3334
Come see Scoot Horton as he starts a monthly residency at the Paradise Restaurant in Verplanck, NY. Scoot will be playing the first Thursday of the month from 6-9pm.

Scoot plays country/folk music mixing in originals and cover songs. He will be joined by Marlena Peters at this show.
www.scoothorton.com

The Paradise Restaurant is celebrating it's 70th year. It has been run by the Marigiotta family since it's inception. It is known for its Italian food and its cream puffs.
Sunday, August 6th, 2017 4pm
Larry & Sticks back at the Boathouse
800 Westerly Rd Ossining, NY 10562
Ossining, NY 10562
United States
website: http://www.ossiningboathouse.com/
The outdoor bar surrounded on three sides by the Hudson River. Good food too!
Monday, August 7th, 2017 6:00 pm
Tribes Hill Monthly Gathering
is hosted by Di and Tom Morgan
43 Birchwood Lane
Hartsdale, NY 10595
August's First Monday Gathering and Song Circle
is at Di and Tom Morgan's home

914-761-3539 sunnydishines@aol.com

Car pool if you can and enjoy the ride together!
Bring your instruments, tunes and voice!

And as always, we welcome your appetizer, side dish, dessert, etc to accompany our Pasta and Salad dinner.
And your contributions to our "pig" so we can reimburse some hosting expense.

In awareness that many folks have food sensitivities, please contribute fresh natural whole foods.
Read labels; avoid ingredients such as corn/fructose, MSG, etc. to prevent health issues.
-So folks can choose wisely, Label Item with:
--Descriptive name
--"Dairy-Free, Gluten Free, Vegan", etc. if appropriate
--Any potentially trigger ingredients (like nuts, soy, corn etc.)

Read more about our Gatherings; go to Community >Tribes Hill Meetings and Gatherings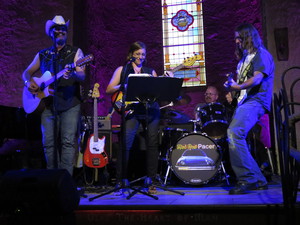 Saturday, August 12th, 2017 6pm
Hot Rod Pacer
970 Main Street
Peekskill, NY 10566
phone: (914) 930-1880
website: http://www.birdsallhouse.net/
In the beer garden!
Sunday, August 13th, 2017 11am
Larry Kolker breaks in the new farmers market
334 White Plains Road
Eastchester, NY
website: http://www.countrymarketsofwestchester.c...
The Eastchester Farmers Market is a new Sunday market in front of Country Markets of Westchester. Looks like a good one. I'll be playing my fave covers and focusing on the original songs from my soon-to-be-released record.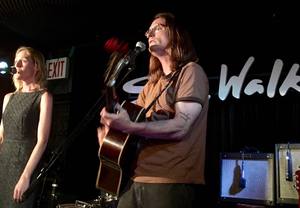 Sunday, August 20th, 2017 3 p.m.
Linda Draper & Fred Gillen Jr Perform as a duo!
196 Allen Street
NYC, NY 10002
website: http://rockwoodmusichall.com/
Sunday, August 27th, 2017 4PM Door
TRIBES HILL PRESENTS: KINDRED FOLK at Division Street Guitars
Division Street Guitars
36 N. Division Street
Peekskill, New York 10598
PRICE: $15.00
With Larry Kolker, Austin Charnis, Sonya Heller
Door 4PM Music starts at 4:30
$15 suggested donation at door
Sunday, September 17th, 2017 4 p.m.
Fred Gillen Jr & Sarah Chesler
201 South Division Street
Peekskill, NY 10566
USA
phone: (914) 737-1701
PRICE: $10.00
website: http://beanrunnercafe.com/
Saturday, October 21st, 2017 7 p.m.
Greenheart Fundraiser show
8 Main Street
Hastings on Hudson, NY 10706
phone: (914) 674-8548
website: http://upstreamgallery.com
James Dean Conklin, Julie Corbalis, Laura Bowman, Andy Mattina, Fred Gillen Jr., and special guests. This band is amazing! We are fundraising for our trip to Nepal for the "Tie The Trash" project. If you can't make it, please consider donating here: https://www.gofundme.com/greenheartnepal2017