KINDRED FOLK
Rebecca Martin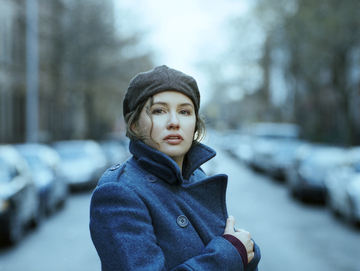 As a singer-songwriter, Rebecca Martin enjoys a solid reputation among listeners and within the industry firmly built upon her instantly recognizable voice and numerous albums of original songs. Almost as notable as Martin's singing and songwriting is her creative way in organizing sessions and live performances with some of the best musicians in music today.

So it's no surprise that Martin's last album, The Growing Season (2008, Sunnyside Records) featured notables such as guitarist Kurt Rosenwinkel, bassist Larry Grenadier, and drummer Brian Blade. The record garnered high praise and was selected as a critic's pick in The New York Times. As a result of her unique abilities, Martin was invited to headline a full week at the Village Vanguard in New York City, a rare event, making her the first singer-songwriter to play in the legendary venue in more than 30 years. Most recently, Rebecca gained the attention of the Stanford Jazz Workshop and was invited to spearhead a songwriting program for their 2010 summer season.

But as strong as Martin is at crafting her own songs, her intimate take on standards is as unique. The Guardian commented, "….the young singer, Rebecca Martin, may even come to upstage Norah Jones and Madeleine Peyroux." Martin's eighth recording, with the enchanting title When I Was Long Ago (2010, Sunnyside Records), is a collection of eleven standards recorded in a most refreshing way.