KINDRED FOLK
Steve Chizmadia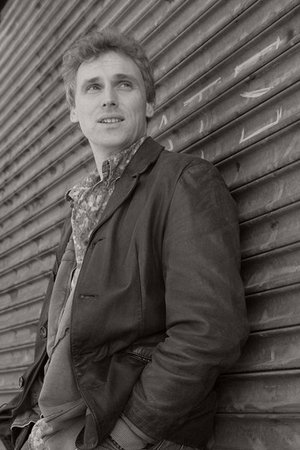 Steve is an award winning Singer/Songwriter living in the Hudson Valley of New York. His influences, ranging from The Beatles, The Eagles, Pete Seeger and Woody Guthrie, Merle Haggard and Willie Nelson, to the great songwriters in the Texas troubador tradition: Guy Clark, Steve Earle, Eric Taylor and Townes Van Zandt, have lead him to a style all his own: a little Bleecker Street, a little 6th Street, and a little rock 'n' roll.

Steve won the grand prize in Noel "Paul" Stookeys' Music2Life songwriting contest in 2010 for "The Wall Street Fat Cat Tax Payer Bail-Out Blues", took top honors at the "Wildflower! Music and Art Festival" and "Hudson Valley Songfest" songwriting contests for "Song For Pete" and "That Old Shirt"in 2011. He's received honorable mention in the "WoodyFest" songwriting competition for "This Old Town" in 2005, "Wall Street Fat Cat" in 2010 and took 3rd prize for "Song For Pete" at the festival in Woody Guthries' hometown, Okemah, O.K. in 2011. He's been twice named a "Kerrville Newfolk Finalist", competing in 2003 with "The Waltz Mamou" and "Romeo and Juliet" and again in 2011 with "Song For Pete" and "That Old Shirt". Steve is proud to have contributed to the score of the award winning documentary: "The Calling", directed by David Ranghelli.

In addition to singing and songwriting, Steve holds a B.F.A. in acting from N.Y.U and the Stella Adler Conservatory and has acted in many plays both off-off Broadway (as a member of The Jean Cocteau Repertory Company) and regionally (as a member of Ted Swindleys' Stages Repertory Theater in Houston, and for two seasons as Jim Owens in "Summer of '66" in Myrtle Beach, South Carolina co-starring with Steve Gatlin of The Gatlin Brothers Band.) He's appeared in the films "I Come In Peace" and "Haunted" and continues to pursue roles in film, television and theater.

Steve has also written for the theater, his plays "Gradual Warming of the Earth" and "Random Acts of Violence" received workshop productions in New York City and a pair of one acts "The Plunge" and "American Standard" premiered at The Ohio Theater in Soho under the direction of Billy Spivey in the mid nineties.