Opportunities for Artists
Friday, November 18, 2011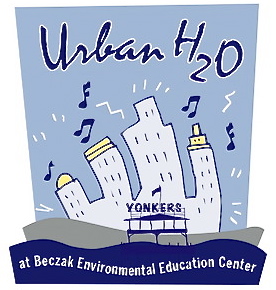 URBANH20 2012 INVITATION FOR SUBMISSIONS

ALL SUBMISSIONS MUST BE MADE TO URBANH2OARTISTS@GMAIL.COM

Tribes Hill and Beczak Environmental Education Center are proud to bring you UrbanH2O 2012. This year-round music series presents our extended local community's finest artists paired with national touring artists - right in our own back yard. The Beczak Environmental Education Center is a wonderful hall with wood beamed ceilings, amazing acoustics, two acres of riverside parkland and a warm, enthusiastic, generous audience. Tribes Hill is a nonprofit organization uniting musicians of the lower Hudson Valley region and their patrons in support of a music community that aspires to common goals and beliefs (see the mission statement below).

Shows are held on the 3rd Saturday night of each month. Tribes Hill, Folk Alliance and kindred artists are encouraged to submit proposals for an evening of music that includes at least one artist of some distinction & renown. In keeping with our mission statement, particular consideration will be given to events encouraging collaboration, community, and cooperation among artists. Marketability will also be considered as we need to garner the attention of a wide local audience and regional radio like our friends at WFUV and WFDU to be successful.

Please email your submission to urbanh2oartists@gmail.com and be sure to include:
• Electronic press kits or artist websites that allow the committee to hear your music
• A short description of your proposed program including strategy for marketing and PR
• Any technical requirements
• Honors, achievements, and other notables that you think will assist us in drawing a larger audience
• Which months you are available to perform

ALL SUBMISSIONS MUST BE MADE TO URBANH2OARTISTS@GMAIL.COM

There is a $350 guarantee for the artists, to be divided as you see fit.
There is a $100 guarantee for the sound engineer.
If ticket revenue (@$10/ticket) comes in over $450, the additional money will be split as follows:
50% to artists, to be divided as you see fit
50% to the Beczak Environmental Education Center
Artists will keep 100% of their merch sales.
Award winning local brewery, Captain Lawrence, will provide complimentary craft brewed beer for the event
A tip jar will be placed by the tap & all tips go directly to artists. (Note: If ticket sales do not cover the first $450, tip jar funds will be used to make up the shortfall and the remainder will go directly to the artists)

In 2011, artist compensation (excluding merch sales) averaged $500 - $600 per show with some artists earning significantly more…

Submissions will be evaluated by a Selection Committee and shows will be organized by an Event Committee. Both committees are made up of volunteers who believe in the Tribes Hill mission. If you are interested in serving on the Event Committee, please send an email to urbanH2Oartists@gmail.com. (Being on this committee will neither help nor hinder your chances of being selected to perform if you submit a proposal...)

The Selection Committee is now accepting submissions for the 3rd Saturday of each month (excluding June and December) in 2012: The deadline for 2012 submissions is November 30th 2011, and selections will be announced on December 15th, 2011.

If you have any questions, please contact the selection committee at UrbanH2oartists@gmail.com.