Tribes Hill's 17th Annual Winter Solstice Concert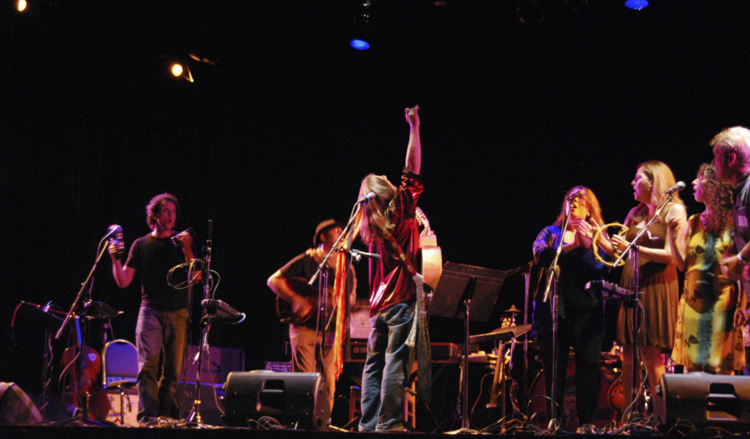 Tribes Hill's 17th Annual Winter Solstice Concert
Sunday, December 16th 4:00 PM

Bean Runner Cafe
201 South Division Street
Peekskill, NY 10566
phone: (914) 737-1701
www.beanrunnercafe.com

$10 suggested admission at the door.

Tribes Hill's Seventeenth Annual Winter Solstice Concert is where our members work together to put on a concert that will take you out of the stress of the holidays and immerse you into the magic of its spirit!

Our interfaith celebration offers the opportunity for our collective of musical artists to unite and share fresh and familiar seasonal music. Representing traditional, original, contemporary and classic genres.

Featuring performances by Jay Hitt, Lisa Lipkin, Pete Tamburrini, Iris Cohen, Judy Kass, Glen Roethel, Amy Soucy, Tom Heany, Steve Scholle, Jordan Copeland, Rick Rock, Susan Kane, Rick Ahneman, Jim Harrison, Leo Harmonay, Bill Kelly, and Fred Gillen Jr.

The BeanRunner has a complete café menu, including wine and beer. Our heartfelt thanks to Drew and Ted for giving us the opportunity to present our series in a truly comfortable and artist friendly space.

It's a good idea to call ahead for a reservation.
Tara Music Arts Culture Tour to Nepal
Tara Linhardt will be leading an 8 Day Music, Arts, and Culture trip to NEPAL at the beginning of March (March 1st- March 9th). If you might be interested (or know someone who might be) email Tara at Taraworlds@gmail.com and she can send you more details.
One does not have to be in great shape or scale high mountains (unless they want to). It will be a small group with flexibility and a focus on seeing some of the main sites and also meeting and mingling, and possibly jammin if you want with really cool local artists, musicians, some options for meditation, yoga, and having a really magical and great time!
If folks are interested in staying after the tour is done to do a trek or study something more in depth or volunteer, Tara can also possibly help set you up with such things. She used to live and study with Nepali woodcarvers as well as having traveled, lived with, and performed with musicians around Nepal. She also lived and studied there for a year of college, so speaks the language and has lived and studied in some monasteries and ashrams in Nepal too.
She will be working in partnership with the Trek of Your Life company which has coordinated many tours to Nepal over the years.
If anyone is interested in hearing more details, seeing the itinerary, or has questions email her and she can send you the itinerary and registration forms that you can look over with no commitment required if you just want to look the materials over. Her email is Taraworlds@gmail.com.
Life can be a fun and magical adventure if you make it one!
Tara
:)
Tara Linhardt
Taraworlds@gmail.com
www.TaraLinhardt.com
www.mountainmusicproject.com
703-999-8695
TRIBES HILL – YOUR COLLABORATIVE MUSIC COMMUNITY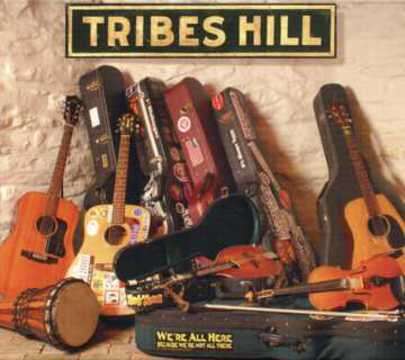 BECOME A MEMBER!
Just sign up to be included on our mailing list ==>
SIGN UP
You will get only occasional notes. That's it – you're a member! Then…frequent the site to keep up with Tribes' News.
MEMBERSHIP BENEFITS
As a member of this active music community with a growing presence, you can…
DONATIONS AND CONTRIBUTIONS SUPPORT US, so please give generously!
Post your gigs on our website calendar
Attend and participate in our music happenings
Be an active member; have a say with Committee Service
Be part of a friendly, thriving community of musicians and music lovers!
or mail a check to: Tribes Hill / Kindred Folk Hammond House 111 Grasslands Rd. Valhalla, NY 10595 PARTICIPATE IN TRIBES HILL ACTIVITIES
Tribes Hill Presents - music at venues in Westchester and beyond , including benefit concerts for members in need to celebrate the gift of giving.
Gatherings – First Monday of the month at our members' homes. Gatherings are open to all - members, non-members, musicians and music lovers alike! Here's where we socialize, informally and collaboratively make music, sing, listen; meet, network and share a meal. Always fun!
Annual Summer Solstice Fundraiser - Tribes Hill open business meeting and Hootenanny including open mic, performances, campfire song circle, and pot luck dinner at historic Hammond House in Valhalla, NY.
Annual Winter Holiday Celebration - December's Gathering where we rehearse Solstice songs, collaboratively make music, sing, or just listen; meet, network and share a potluck dinner.
Annual Winter Solstice Fundraiser - Tribes Hill member performance in a local public venue – the highlight of our year!
Northeast Regional Folk Alliance Conference (NERFA) – Participate in annual fall event for performers and presenters of folk music.
Benefit Concerts - to celebrate the gift of giving for members in need.