Dave Davidson's New Film Held Over for Second Week to Sold Out Crowds at Cinema Village, NYC; Rob Morsberger Documentary Premieres in February at Jacob Burns!
Hello Friends,

I'm delighted to announce the New York theatrical premiere of my new documentary, "Vince Giordano - There's a Future in the Past" on Friday, January 13th at The Cinema Village (12th St. bet. 5th and University). The film continues for a week though 1/19, with daily showings at 1, 3, 5, 7 and 9. As New Yorkers, many of you already know Vince as the keeper of the flame for 1920s and 30s Hot Jazz, with his legendary big band, The Nighthawks - and that he's the go-to guy for Woody Allen, Martin Scorcese, Francis Ford Copolla and Todd Haynes when they need a jazz score for their films. The film tells the story of Vince's 40 year struggle to keep his dream alive and his band working. Here's the link from our distributor, First Run Features with more details:

http://www.firstrunfeatures.com/vincegiordano.html

My co-producer, Amber Edwards, Vince and I will be at the 7:00 and 9:00 shows opening weekend (Fri, Sat, Sun) for Q&A. We hope to see you there!

All Best,

Dave
Dave's finished film about Rob Morsberger premiers on February 16th at Jacob Burns. Buy your tickets now!
A Gesture and a Word & a Live Performance byMarshall Crenshaw
Filmmaker Dave Davidson's finished film about Rob Morsberger w/ Q & A plus a musical tribute!
Thursday, Feb. 16 at 7:30

EAST COAST PREMIERE! Join us for a special tribute event for the singer/songwriter Rob Morsberger, a musician's musician and Croton resident who collaborated with countless artists including Patti Smith and Marshall Crenshaw, and called on his classical training to compose musical scores for "Masterpiece Theatre" and the PBS television series NOVA. He always searched art, literature, and history as a source of inspiration for his songs, but when he drew on the dying words of author Henry James, "So here it is at last. The distinguished thing," Morsberger had no idea that he would soon be diagnosed with terminal brain cancer. Filmmaker Dave Davidson was already collaborating with Morsberger on several projects, so they agreed to "just keep filming" after his diagnosis.

Davidson's riveting, nuanced portrait features appearances by friends and collaborators including Brad Roberts, lead singer of Crash Test Dummies, Suzzy Roche of the Roche Sisters, Stewart Lerman, musical director for Boardwalk Empire, Jon Herington, guitarist for Steely Dan, singer/songwriters Marshall Crenshaw and Willie Nile, studio and concert footage, as well as Morsberger's own observations as he prepares himself for what he calls "the great whatever." Davidson's film is not a meditation on dying as much as a celebration of the creative spirit and one individual's dedication to making every moment as joyful and productive as possible even as his physical powers diminish.

Q&A Marshall Crenshaw with filmmaker Dave Davidson followed by live musical performance.

Marshall Crenshaw is a celebrated singer-songwriter-guitarist-producer, whose self-titled 1982 debut album included iconic hits like "Something's Gonna Happen' and 'Cynical Girl". His recording career has spanned three decades, 13 albums and hundreds of songs, and his compositions have been covered by a broad array of performers, including Bette Midler, Kelly Willis, Robert Gordon, Ronnie Spector, and Marti Jones and the Gin Blossoms. He has been nominated for a Grammy and Golden Globe Award for his film and television work, and since 2011 Crenshaw has hosted his weekly show The Bottomless Pit at WFUV.org 90.7 FM Public Radio.

Dave Davidson is an independent documentary filmmaker and media educator whose work focuses on the arts, culture and social issues. His work has been featured at the JBFC, including A Place Out of Time: The Bordentown School, HANS RICHTER: Everything Turns – Everything Revolves and most recently Vince Giordano: There's a Future in the Past.

Tickets: $20 (members), $25 (nonmembers)



TRIBES HILL – YOUR COLLABORATIVE MUSIC COMMUNITY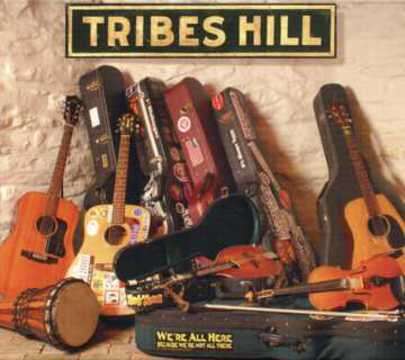 BECOME A MEMBER!
Just sign up to be included on our mailing list ==>
SIGN UP
You will get only occasional notes. That's it – you're a member! Then…frequent the site to keep up with Tribes' News.
MEMBERSHIP BENEFITS
As a member of this active music community with a growing presence, you can…
DONATIONS AND CONTRIBUTIONS SUPPORT US, so please give generously!
Post your gigs on our website calendar
Attend and participate in our music happenings
Be an active member; have a say with Committee Service
Be part of a friendly, thriving community of musicians and music lovers!
or mail a check to: Tribes Hill / Kindred Folk Hammond House 111 Grasslands Rd. Valhalla, NY 10595 PARTICIPATE IN TRIBES HILL ACTIVITIES
Tribes Hill Presents - music at venues in Westchester and beyond , including benefit concerts for members in need to celebrate the gift of giving.
Gatherings – First Monday of the month at our members' homes. Gatherings are open to all - members, non-members, musicians and music lovers alike! Here's where we socialize, informally and collaboratively make music, sing, listen; meet, network and share a meal. Always fun!
Annual Summer Solstice Fundraiser - Tribes Hill open business meeting and Hootenanny including open mic, performances, campfire song circle, and pot luck dinner at historic Hammond House in Valhalla, NY.
Annual Winter Holiday Celebration - December's Gathering where we rehearse Solstice songs, collaboratively make music, sing, or just listen; meet, network and share a potluck dinner.
Annual Winter Solstice Fundraiser - Tribes Hill member performance in a local public venue – the highlight of our year!
Northeast Regional Folk Alliance Conference (NERFA) – Participate in annual fall event for performers and presenters of folk music.
Benefit Concerts - to celebrate the gift of giving for members in need.