Tribes Hill Presents Kindred Folk at Lucy's - Sunday April 15th
Sunday, April 15th, 2018 4 pm
Tribes Hill Presents...Kindred Folk
446 Bedford Road
Pleasantville, NY 10570
PRICE: $10.00
website: https://www.facebook.com/events/19940312...
Once again, an amazing triple bill of the finest singer/songwriters and musicians that the Hudson Valley Region has to offer:

Don Lowe has been featured in venues across the USA and has opened for national acts such as Tom Rush, The Little River Band, Livingston Taylor, Steve Forbert, Kenny White, Toby Walker, Tim Grimm, Danielle Miraglia, David Jacobs-Strain, Johnny A, and the Dana Fuchs Band among many others. Don plays regularly in venues across western/central CT and the Hudson Valley. His brand of Americana music explores life with songs that are in turns witty, arcane, sad, and sometimes, downright silly. Since 2010, he has been the open mic host for the venerable Towne Crier Café located in Beacon, NY. Don also hosts a radio show, "LOCAL HEROES: Independent Music of the Greater Hudson Valley and Beyond…" for WPWL, Pawling Public Radio that features local independent musical artists. Don's second CD, Out Here, was released in September 2013 and his first release, Dogs, Clowns, and Belles came out in 2010. His third CD is set for release in May 2018.

Described by bassist Will Lee (The Late Show with David Letterman) as a "truth teller," Sarah Wise is an alt-americana singer songwriter, influenced by the raw emotion of artists such as Patty Griffin, Lucinda Williams, and Margo Price, with confessional, biting lyrics that are defiant and searing, vulnerable and searching. Sarah has dedicated the past several years to developing material with veterans Clifford Carter (James Taylor), Marc Shulman (Suzanne Vega), and Ann Klein (Ani DiFranco) while regularly playing venues throughout NYC and the Hudson Valley. She released her debut single "Hang Tight" in November 2016, and is currently preparing to record her debut EP.

When acoustic guitar storytelling troubadour, Jay Hitt, met truth-seeking piano songstress, Lisa Jane Lipkin, the result was a little breezy, a little earthy, and a whole lot compelling. In just a few years, these two award-winning artists have brought their finely honed songwriting, singing & playing to numerous audiences from their hometowns of NY and Pittsburgh to well beyond. Together, Jay Hitt & Lisa Jane Lipkin aspire to scatter some joy, spread some light & share their music wherever such things are needed.

$10 Suggested Donation at the door. BYOF. Full Bar available.
TRIBES HILL – YOUR COLLABORATIVE MUSIC COMMUNITY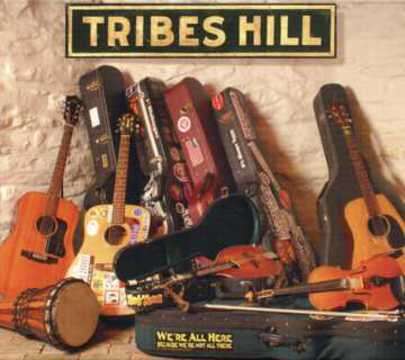 BECOME A MEMBER!
Just sign up to be included on our mailing list ==>
SIGN UP
You will get only occasional notes. That's it – you're a member! Then…frequent the site to keep up with Tribes' News.
MEMBERSHIP BENEFITS
As a member of this active music community with a growing presence, you can…
DONATIONS AND CONTRIBUTIONS SUPPORT US, so please give generously!
Post your gigs on our website calendar
Attend and participate in our music happenings
Be an active member; have a say with Committee Service
Be part of a friendly, thriving community of musicians and music lovers!
or mail a check to: Tribes Hill / Kindred Folk Hammond House 111 Grasslands Rd. Valhalla, NY 10595 PARTICIPATE IN TRIBES HILL ACTIVITIES
Tribes Hill Presents - music at venues in Westchester and beyond , including benefit concerts for members in need to celebrate the gift of giving.
Gatherings – First Monday of the month at our members' homes. Gatherings are open to all - members, non-members, musicians and music lovers alike! Here's where we socialize, informally and collaboratively make music, sing, listen; meet, network and share a meal. Always fun!
Annual Summer Solstice Fundraiser - Tribes Hill open business meeting and Hootenanny including open mic, performances, campfire song circle, and pot luck dinner at historic Hammond House in Valhalla, NY.
Annual Winter Holiday Celebration - December's Gathering where we rehearse Solstice songs, collaboratively make music, sing, or just listen; meet, network and share a potluck dinner.
Annual Winter Solstice Fundraiser - Tribes Hill member performance in a local public venue – the highlight of our year!
Northeast Regional Folk Alliance Conference (NERFA) – Participate in annual fall event for performers and presenters of folk music.
Benefit Concerts - to celebrate the gift of giving for members in need.