American Roots Music Festival at Caramoor, Saturday, June 27th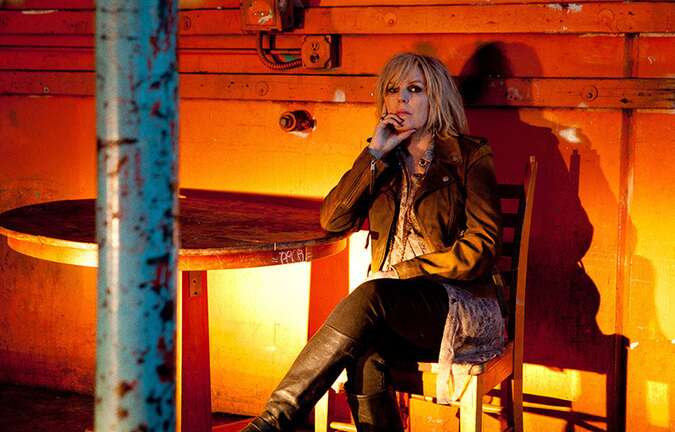 Caramoor
149 Girdle Ridge Road
Katonah, NY 10536
The all-ages American Roots Music Festival is a home for musical heritage and modern twists set throughout Caramoor's beautiful performance spaces, gardens and grounds. With legendary stars and up and coming artists, the festival offers an eclectic mix of folk, country, bluegrass, gospel, blues, early jazz, singer/songwriter, string band, old time, traditional and contemporary roots music – lots of music for everyone to enjoy!
The All Day & Evening ticket gives you access to all performances and activities, including Festival headliner Lucinda Williams and opener Parker Millsap.
Larry Campbell and Teresa Williams anchor the afternoon festivities. They move freely between blues, country, folk and Celtic styles with expert instrumentals (Larry), big soulful vocals (Teresa), and lovely harmonies (both). When not performing in their own band, you can catch Larry and Teresa playing with Phil Lesh and Friends, the Dirt Farmer Band, and the Midnight Ramble Band.
New to the festival this year are the Kristin Andreassen Band (you may know Kristin from her work with Abigail Washburn in the band Uncle Earl, or Aoife O'Donovan in the band Sometymes Why), Jessy Carolina & the Hot Mess (a hot jazz and blues band from Brooklyn), Philadelphia area folk-rock outfit Mason Porter (strong vocal harmonies and acoustic arrangements), and Cole Quest and the City Pickers (pure bluegrass high energy).
Alt-trad Americana powerhouse Spuyten Duyvil returns (fresh off their new album release) as does the always uplifting Walkabout Clearwater Chorus. Crowd pleaser Matt Turk returns as our official roots festival 'Rover in Residence'. You can catch Matt with his acoustic guitar and mandolin roving the grounds during the festival and staging impromptu performances.
PURCHASE TICKETS ONLINE:
click here
A Gesture and a Word - Help Support The Rob Morsberger Documentary Film Project
A Gesture and A Word - IndieGoGo Promo from Hudson West Productions on Vimeo.
At age 50, musician and poet, Rob Morsberger was diagnosed with terminal brain cancer - and it came at the high point in his career. After 25 years in the music business, critics were starting to compare his songwriting to Randy Newman, Tom Waits and even Stephen Foster. Finally, it was all starting to come together.
Rob could easily have succumbed to this shockingly grim news, but instead he used it as fuel to launch into the most prolific period of his songwriting career - determined to utilize whatever remained of his physical and spiritual resources to explore through words and music the nature of life, the inevitability of death and the infinite magic in the detail of a single moment. This musical legacy was for all to hear but it was especially for his 8 year old son so he could know and remember his father.
Filmmaker Dave Davidson had already been collaborating with Rob on a number of projects. When the diagnosis came, Rob and Dave agreed to "just keep filming" and the result is the feature documentary A Gesture and a Word. The film bears witness to this brief, but incredibly productive time, during which Rob recorded four new albums, toured with his band, collaborated on a song cycle with Brad Roberts of Crash Test Dummies and continued to enrich the work of his better-known peers with his extraordinary orchestral arrangements. The film features appearances by Roberts; Boardwalk Empire Music Producer, Stewart Lerman; Jon Herington, guitarist for Steely Dan and singer/songwriters Suzzy Roche, Loudon Wainwright III, Willie Nile and Marshall Crenshaw.
Rob passed away peacefully in June of 2013, his head filled with the sound of Gregorian chants. Since then Dave and his team have done everything they can with limited resources to edit down hundreds of hours of performances, recording sessions, medical footage and interviews down to a rough cut of A Gesture and a Word.
We are deeply grateful to the many technicians, artists and musicians who have donated time, equipment and energy to the project out of a love for Rob and respect for his musical genius. Please join them in helping us introduce the world to Rob's moving, funny, insightful music that he created during his life journey right down to its very end. Life is short. Art is long.