March Tribes Hill Gathering
Monday, March 5, 6:30 PM

At the home of
Robin & Rick Kline
27 Roma Orchard Road
Peekskill, NY 10566
Robin: (917) 371-1364
Rick: (917) 266-4941

Our monthly gatherings are hosted at members' homes. We eat and socialize and then circle up for songs. Whether musician or listener you are welcome. Since we meet on Monday evenings, we try to end by 10 PM.

We usually have a pasta and salad-based dinner, with options for low-carb and vegan diets. Hors d'ouvres, side dishes, desserts and beverages, including beer or wine, are always welcome, but not required. We take a small donation for the host. Parking may be limited so carpool if possible.

There is no parking on the street in Chapel Hill. There are banks of guest parking along the street, all of which can be identified since they don't lead to a garage. There is also a parking lot at the LifeStyle Center (the big red building) if none of the guest spots is available. We will also try to leave room in our driveway.
TRIBES HILL – YOUR COLLABORATIVE MUSIC COMMUNITY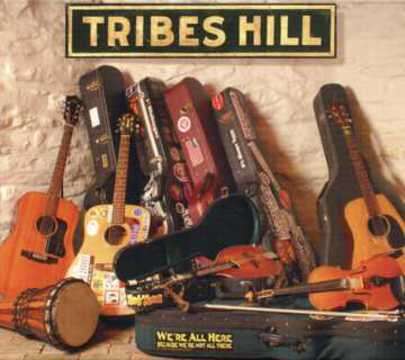 BECOME A MEMBER!
Just sign up to be included on our mailing list ==>
SIGN UP
You will get only occasional notes. That's it – you're a member! Then…frequent the site to keep up with Tribes' News.
MEMBERSHIP BENEFITS
As a member of this active music community with a growing presence, you can…
DONATIONS AND CONTRIBUTIONS SUPPORT US, so please give generously!
Post your gigs on our website calendar
Attend and participate in our music happenings
Be an active member; have a say with Committee Service
Be part of a friendly, thriving community of musicians and music lovers!
or mail a check to: Tribes Hill / Kindred Folk Hammond House 111 Grasslands Rd. Valhalla, NY 10595 PARTICIPATE IN TRIBES HILL ACTIVITIES
Tribes Hill Presents - music at venues in Westchester and beyond , including benefit concerts for members in need to celebrate the gift of giving.
Gatherings – First Monday of the month at our members' homes. Gatherings are open to all - members, non-members, musicians and music lovers alike! Here's where we socialize, informally and collaboratively make music, sing, listen; meet, network and share a meal. Always fun!
Annual Summer Solstice Fundraiser - Tribes Hill open business meeting and Hootenanny including open mic, performances, campfire song circle, and pot luck dinner at historic Hammond House in Valhalla, NY.
Annual Winter Holiday Celebration - December's Gathering where we rehearse Solstice songs, collaboratively make music, sing, or just listen; meet, network and share a potluck dinner.
Annual Winter Solstice Fundraiser - Tribes Hill member performance in a local public venue – the highlight of our year!
Northeast Regional Folk Alliance Conference (NERFA) – Participate in annual fall event for performers and presenters of folk music.
Benefit Concerts - to celebrate the gift of giving for members in need.