Tribes Hill Presents the 12th Annual Hope Machine Hootenanny - Sunday, Dec. 10th at Division Street Guitars
Tribes Hill Presents the 12th Annual Year-end Hootenanny Featuring Hope Machine and Special Guests
Sunday, December 10th at 4 PM
Division Street Guitars
36 North Division St, Peekskill, New York 10566
$15 suggested donation at door


Jacob Bernz and Steve Kirkman perform their songs with David Bernz and Fred Gillen Jr at the Hope Machine Annual Hootenanny at Embark Peekskill 12/18/16. Recorded by John Kramer.
Chords and Courage
Tribes Hill's Songwriting Workshop Series
Tribes Hill is proud to announce its fourth Songwriting Workshop series for the New York metro and lower Hudson Valley areas. If you already have some basic song-playing skills and a curiosity to go further, this series is an opportunity to:
· Build confidence to express yourself in a supportive environment
· Develop songcraft and explore lyric voices
· Access places inside where songs come from

Here's what participants in our previous workshop series' had to say:

"This was a wonderful series. Your hospitality, encouragement and enthusiasm was really appreciated."
"Loved it. Each instructor brought something different and complimented each others' classes. Introduced to some great songwriters. Sharing and feedback was great".
"I truly enjoyed the sessions. I felt very comfortable sharing my songs and I appreciated all the feedback. I would definitely sign up for others in the future. I absolutely loved hearing the songwriters play their songs. It gave me a better understanding of how they write their music."
"It was a positive, creative space with a good, open vibe."

The Details:

7 sessions meeting Sundays from 3 to 5:30 in Hartsdale, NY, with a concluding performance for family and friends.
Sessions will run from mid-January to March.

Past teachers have included Joe Crookston, KJ Denhert, Matt Turk, Fred Gillen Jr., Ina May Wool, Lara Herscovich, Josh Joffen, James Durst, Honor Finnegan and Elaine Romanelli. Our teachers list for the new semester is being developed now. So stay tuned.

Price?
Full series: 7 sessions: $350
Series location: Hartsdale, NY.

Class size?
7 maximum full-timers, in order to give each participant attention.

About Tribes Hill:
We are a collaborative non-profit community of musicians and music lovers centered in the lower Hudson Valley. Since 2002 we have presented concert performances, monthly gatherings, song circles, benefits and fundraisers. Please visit us at www.TribesHill.com.

To register and for questions, email Steve at ideaseeds@gmail.com and write "songwriting" in the header.
TRIBES HILL – YOUR COLLABORATIVE MUSIC COMMUNITY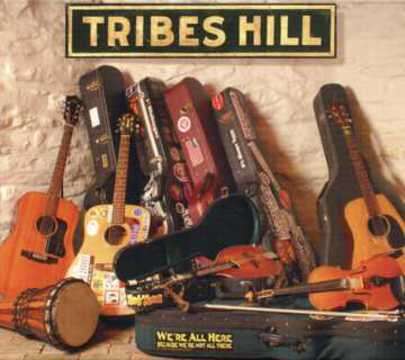 BECOME A MEMBER!
Just sign up to be included on our mailing list ==>
SIGN UP
You will get only occasional notes. That's it – you're a member! Then…frequent the site to keep up with Tribes' News.
MEMBERSHIP BENEFITS
As a member of this active music community with a growing presence, you can…
DONATIONS AND CONTRIBUTIONS SUPPORT US, so please give generously!
Post your gigs on our website calendar
Attend and participate in our music happenings
Be an active member; have a say with Committee Service
Be part of a friendly, thriving community of musicians and music lovers!
or mail a check to: Tribes Hill / Kindred Folk Hammond House 111 Grasslands Rd. Valhalla, NY 10595 PARTICIPATE IN TRIBES HILL ACTIVITIES
Tribes Hill Presents - music at venues in Westchester and beyond , including benefit concerts for members in need to celebrate the gift of giving.
Gatherings – First Monday of the month at our members' homes. Gatherings are open to all - members, non-members, musicians and music lovers alike! Here's where we socialize, informally and collaboratively make music, sing, listen; meet, network and share a meal. Always fun!
Annual Summer Solstice Fundraiser - Tribes Hill open business meeting and Hootenanny including open mic, performances, campfire song circle, and pot luck dinner at historic Hammond House in Valhalla, NY.
Annual Winter Holiday Celebration - December's Gathering where we rehearse Solstice songs, collaboratively make music, sing, or just listen; meet, network and share a potluck dinner.
Annual Winter Solstice Fundraiser - Tribes Hill member performance in a local public venue – the highlight of our year!
Northeast Regional Folk Alliance Conference (NERFA) – Participate in annual fall event for performers and presenters of folk music.
Benefit Concerts - to celebrate the gift of giving for members in need.