TRIBES HILL ANNUAL MEETING AND HOOTENANNY - SATURDAY, JUNE 8TH
TRIBES HILL ANNUAL MEETING AND HOOTENANNY, SATURDAY, JUNE 8TH

Celebrating 300 years of the Hammond House (circa 1719)

Hammond House
111 Grasslands Rd.,
Valhalla, NY 10595
914-564-9212

Open Mic, Potluck Dinner, Business Meeting, Collaborative Music Making Opportunities...

New board members, officers and volunteers needed.

A Kindred Songbook will be presented early in the evening following the business meeting. It is a special trib ute to James Durst, Jack Hardy, Rob Morsberger, Terence Martin and other late artists from the Tribes Hill music community.Open invitation to participate. Submissions of covered songs should be sent to Susan, Rick and Judy through info@tribeshill.com

"Vīta Brevis, Ars Longa" - "Life is Short, Art is Long"

For more general information call Rick at 914-564-9212 or email him at fmrock@live.com if interested.



Tribes Hill Monthly Gatherings
Hosts Needed

We hold monthly gatherings that include a song circle on the first Monday of every month. Sometimes we change the date to accommodate holidays; the specifics are posted on our calendar. They begin at 6:30 with dinner prep and music. We have our traditional pasta and salad dinner with potluck additions at 7 pm. After dinner music continues until about 10:30 with our collaborative song circle that includes music makers and music lovers from the Tribes Hill community and newly invited guests. We respectfully fit into the space offered us with about 20 - 25 people and plenty of acoustic music and song to share. We even help cleanup!

Want to host a gathering?

email Rick Rock at fmrock@live.com or phone him at (914) 564-9212
TRIBES HILL – YOUR COLLABORATIVE MUSIC COMMUNITY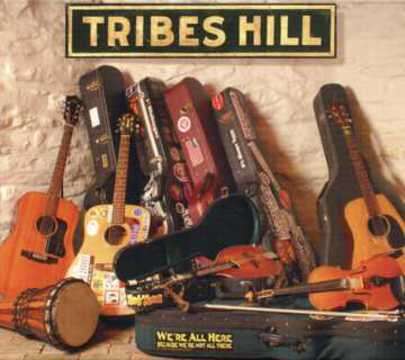 BECOME A MEMBER!
Just sign up to be included on our mailing list ==>
SIGN UP
You will get only occasional notes. That's it – you're a member! Then…frequent the site to keep up with Tribes' News.
MEMBERSHIP BENEFITS
As a member of this active music community with a growing presence, you can…
DONATIONS AND CONTRIBUTIONS SUPPORT US, so please give generously!
Post your gigs on our website calendar
Attend and participate in our music happenings
Be an active member; have a say with Committee Service
Be part of a friendly, thriving community of musicians and music lovers!
or mail a check to: Tribes Hill / Kindred Folk Hammond House 111 Grasslands Rd. Valhalla, NY 10595 PARTICIPATE IN TRIBES HILL ACTIVITIES
Tribes Hill Presents - music at venues in Westchester and beyond , including benefit concerts for members in need to celebrate the gift of giving.
Gatherings – First Monday of the month at our members' homes. Gatherings are open to all - members, non-members, musicians and music lovers alike! Here's where we socialize, informally and collaboratively make music, sing, listen; meet, network and share a meal. Always fun!
Annual Summer Solstice Fundraiser - Tribes Hill open business meeting and Hootenanny including open mic, performances, campfire song circle, and pot luck dinner at historic Hammond House in Valhalla, NY.
Annual Winter Holiday Celebration - December's Gathering where we rehearse Solstice songs, collaboratively make music, sing, or just listen; meet, network and share a potluck dinner.
Annual Winter Solstice Fundraiser - Tribes Hill member performance in a local public venue – the highlight of our year!
Northeast Regional Folk Alliance Conference (NERFA) – Participate in annual fall event for performers and presenters of folk music.
Benefit Concerts - to celebrate the gift of giving for members in need.
ALL MONTHLY GATHERINGS AND TRIBES HILL EVENTS ARE LISTED IN THE CALENDAR